For Team 670, the 2018 season concluded with a 3rd place finish at Calgames in Woodside, CA on October 5th and 6th. The team also won the Systems Design Award, a solid ending for one of Homestead's best FRC seasons yet.
Team 670's robot, 1 Chainz, climbing the scale: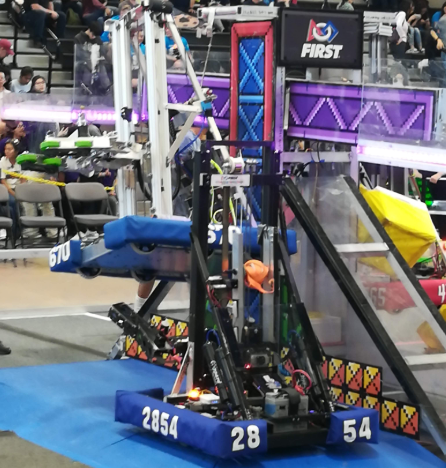 After placing 3rd in qualifiers, 670 lead an alliance with Team 115-MVRT and Team 751-barn2robotics in quarterfinals.
Checking the robot before a match: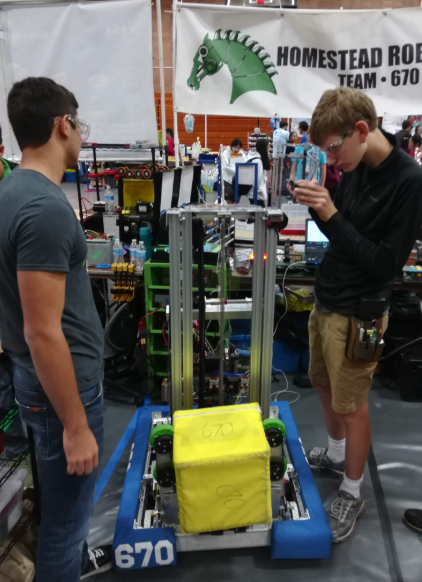 The Systems Design Award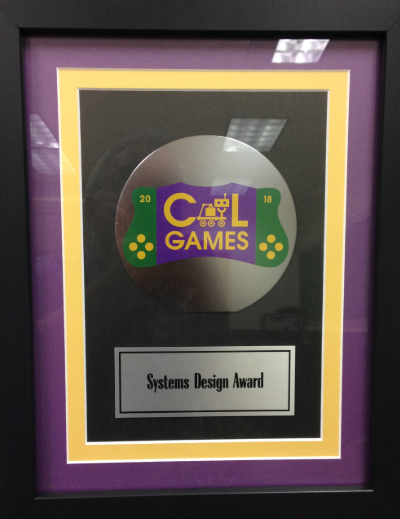 Calgames 2018 Systems Design Award Presentation Statement
" Presented by Camp Peavy, Neato Robotics, Robotics Technician and HomeBrew Robotics.
A hook on a magnet with a flexible adhere
A low center of gravity with elephant ears
Home, Home on the Range
Where the gears and the 2-stage continuous lift elevators play,
Where quickly is heard,
A suck and chuck type of SCORE!
And the boxes are picked and placed on scales, all day.
Congratulations to the 2018 Systems Design Award winner… Team 670, Homestead Robotics With their robot 1 Chainz from Homestead High School!"

Competing against FRC teams from the Bay Area and beyond, Homestead Robotics finished seventh out of 60 teams at the Silicon Valley Regional. For quarterfinals, Homestead led Team 2144 - Gators and Team 5924 - The Cat Machine as captain of the 7th alliance.
SVR was held this year at San Jose State University, from March 28th to March 31st, 2018.
670 congratulates its class of 2018 - Lauren Ng, Jose Amador, Vikram Sharma, Ronak Mundkur, Evan Cleveland, and Allison Moore!
Our robot, 1-Chainz, in action in qualification match #20!
1-Chainz hanging on to the scale at the end of a match: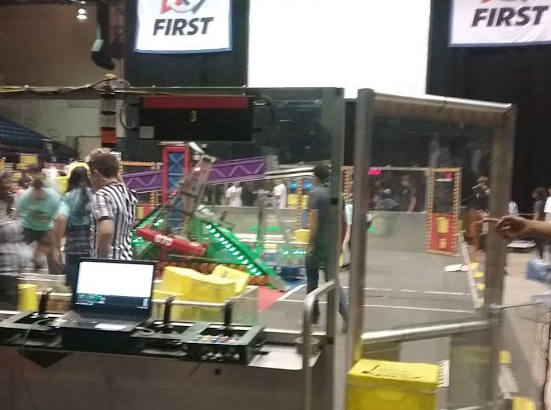 Raj and Akshat stir up school spirit as Team 670's famous dancing horses: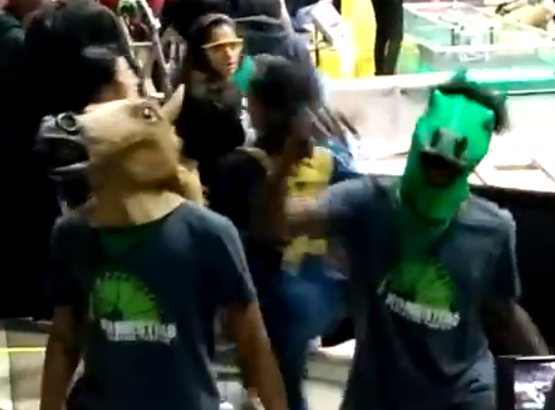 At the 2018 Utah Regional, held in West Valley City from February 28 to March 3, Homestead Robotics was the Regional Finalist and placed fourth overall, on a field of 52 teams.
We joined the #3 alliance of PrototypeX (3230) from Salt Lake City and Alpine Robotics (159) from Fort Collins.
The team at Utah!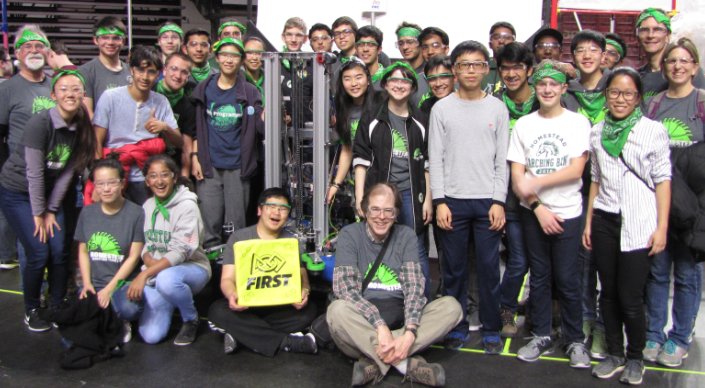 Team 670 does a double climb with Team 3230!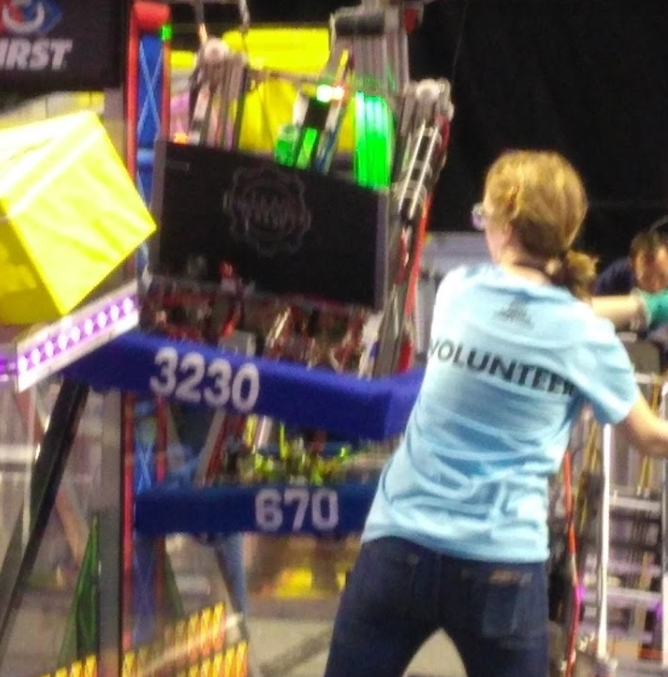 Raj signing autographs as 670's dancing Mustang!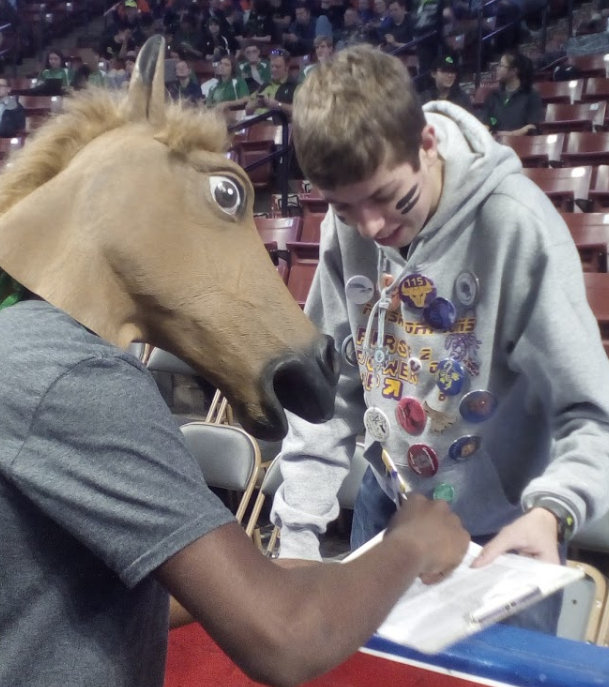 Homestead's robot, 1-Chainz, tipping the scale for the Red Alliance: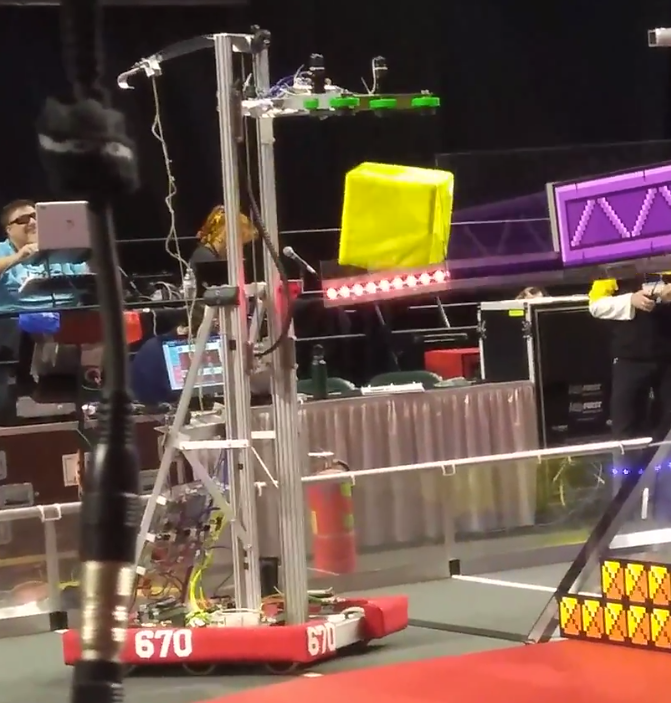 Checking in at the pit before a match: